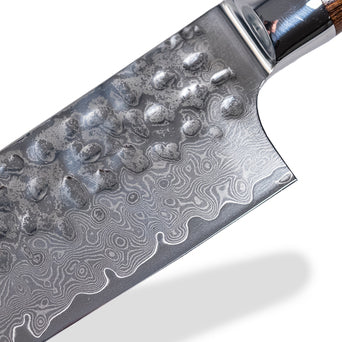 67 LAYERS OF STEEL
Every blade has a unique finish and the process produces excellent stain resistance, toughness and strength.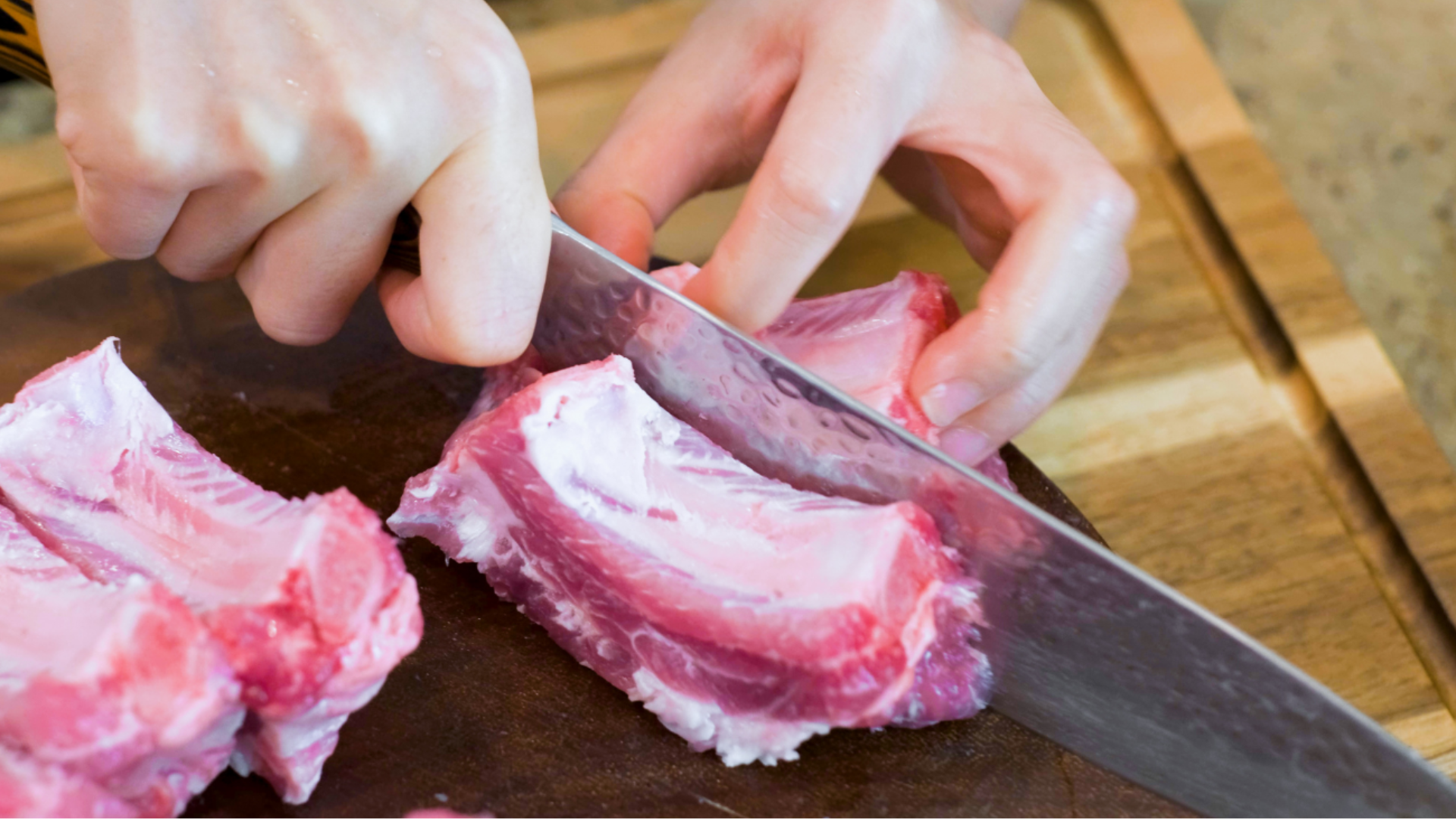 15° V-SHAPED EDGE
Ensures outstanding sharpness, requiring less effort when cutting.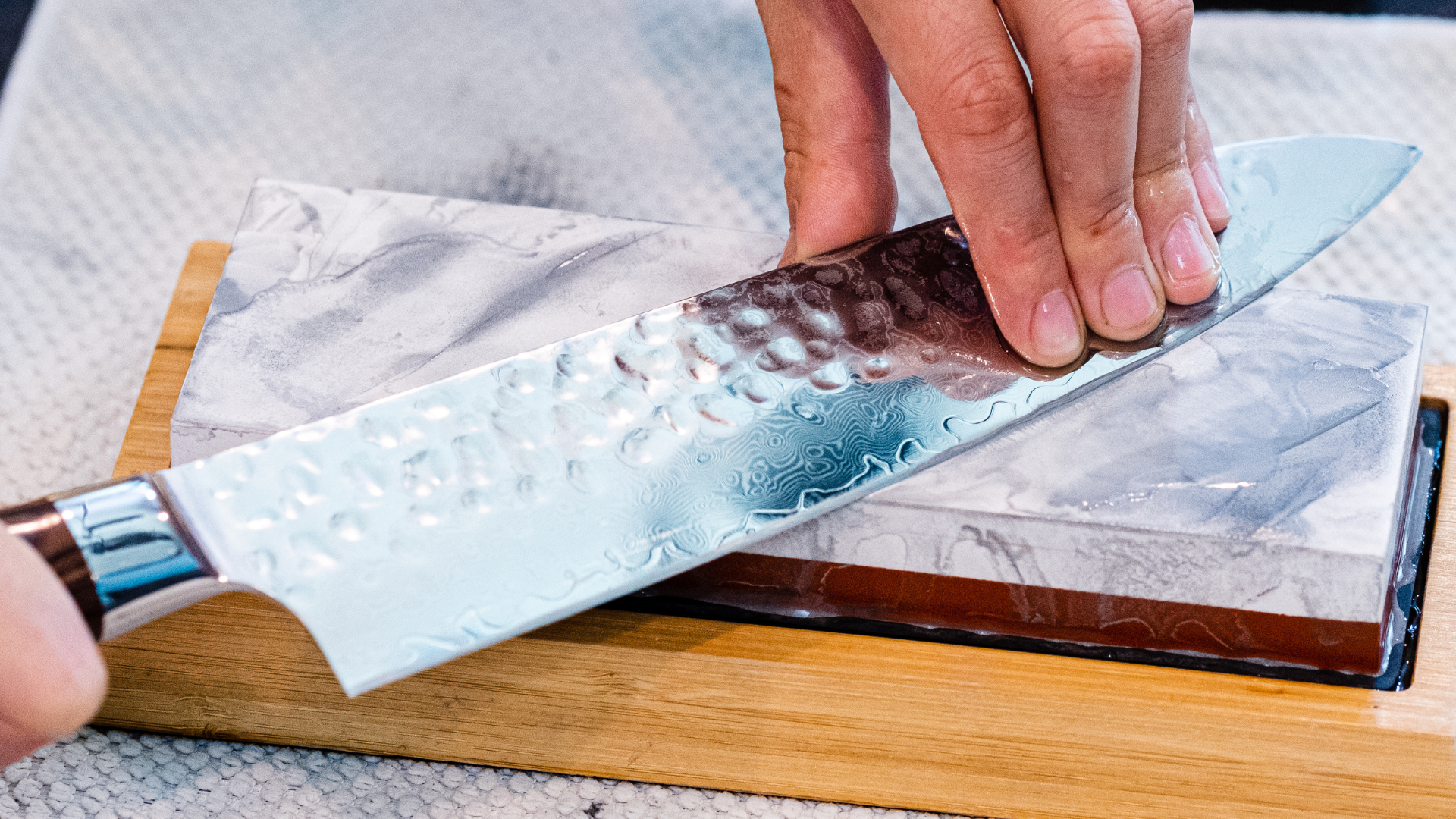 HRC 60 STEEL
Provides great edge retention, which means less sharpening is needed.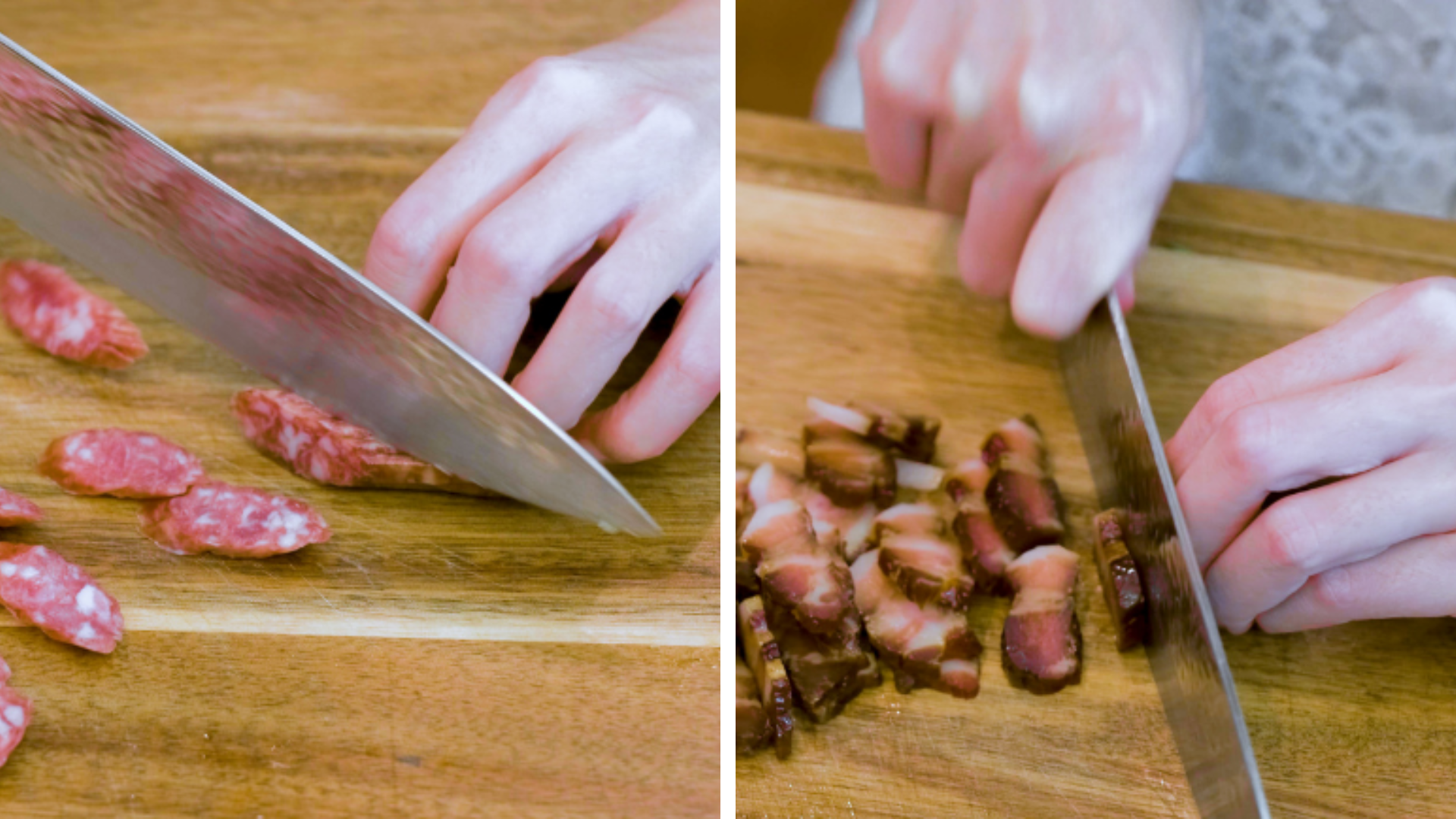 FUNCTIONAL DESIGN
The hammered pattern helps food stick less to your blade.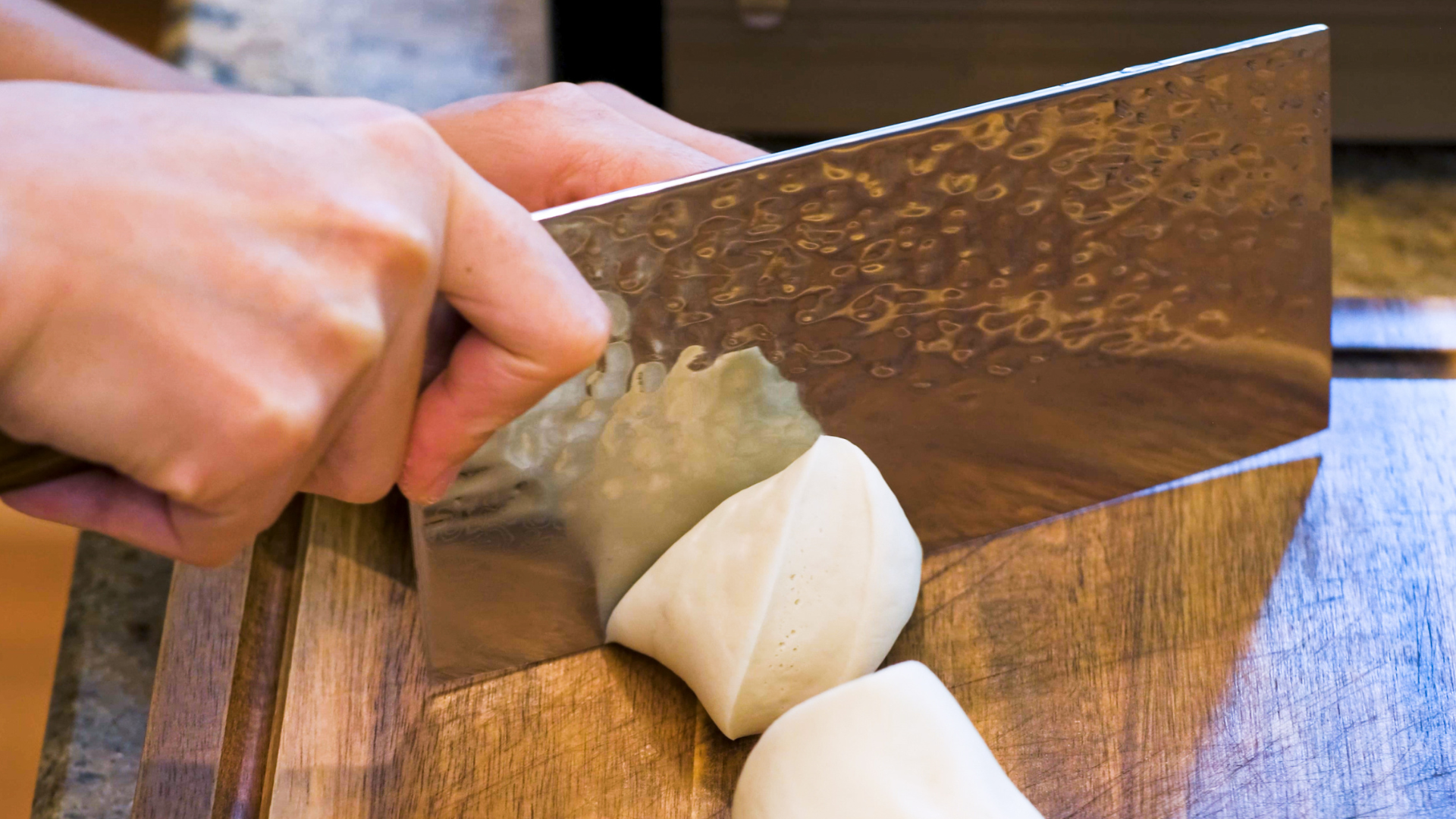 CLEAVER
Length - 12 inches
Width - 1.8 inches
Weight - 7.8 ounces