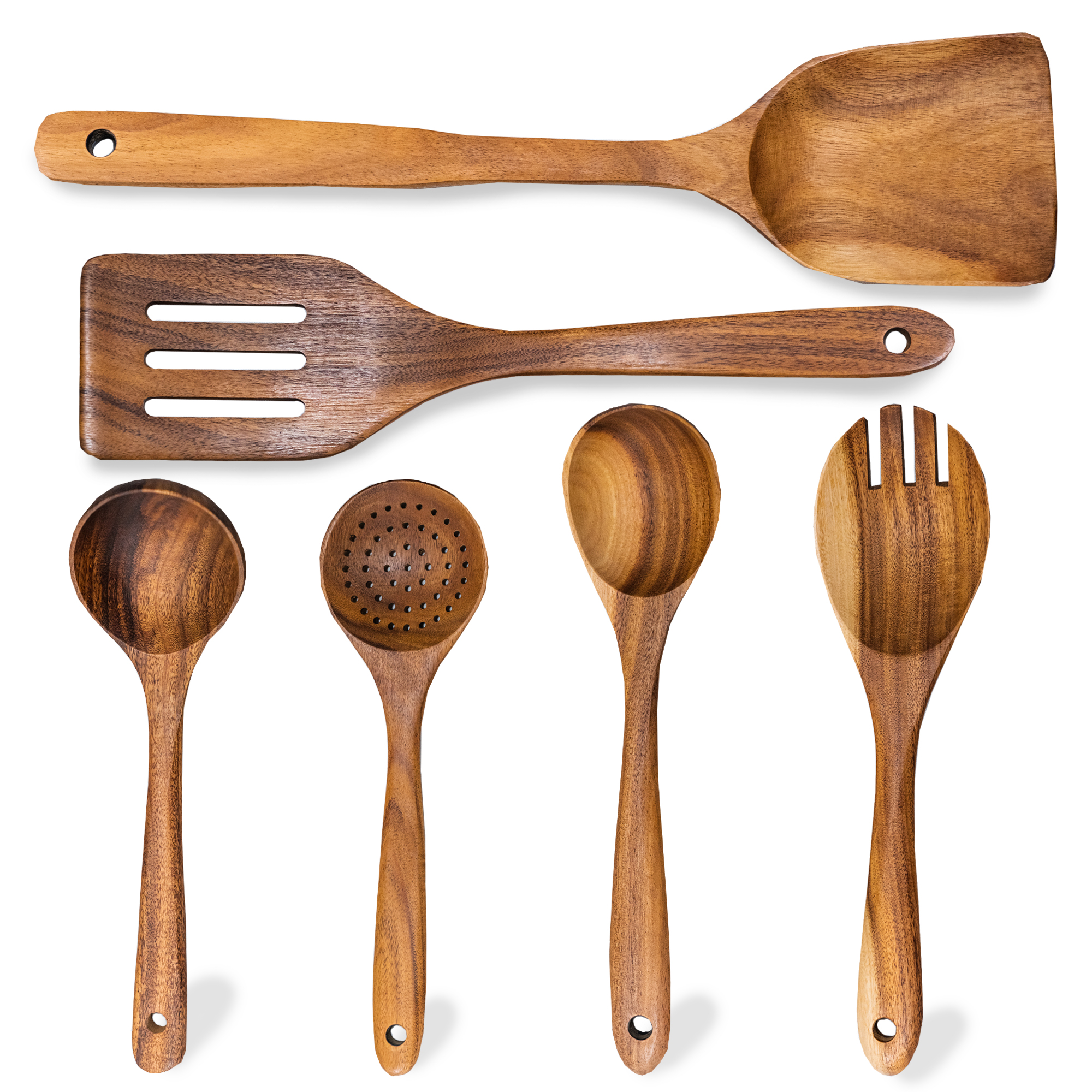 Wooden Kitchen Utensils Set
SIX PIECES - The set consists of varieties of kitchen spatulas, which cover all your cooking needs.
NON-TOXIC AND DURABLE - Our sturdy wooden spoon set is made from high-quality teak wood that will not deform easily and is highly heat resistant. The BPA-free wooden utensils have no paint, wax, burrs, or cracks. They are reusable for unlimited times.
PROTECT YOUR POTS AND PANS - These cooking utensils can be used in Teflon-coated cookware and will not leave any scratches.
EASY TO CLEAN - Simply clean the wooden cooking spoons by handwashing them with mild detergent and letting them air dry.